Architectural Panel Systems are composite facade panels that provide a striking finish that gives your building a modern, stylized appearance which is virtually maintenance free.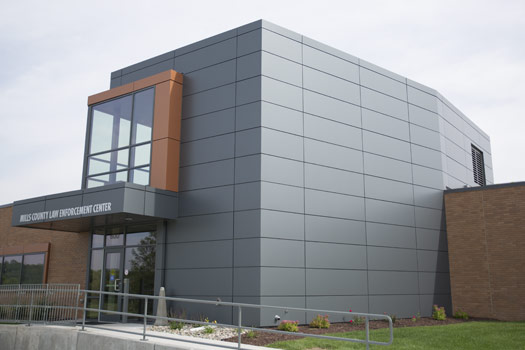 An additional benefit of these systems is the insulation is on the exterior of the building structure to provide the best possible thermal envelope by reducing thermal bridging common to cavity wall systems. The system also provides a rugged water and vapor barrier to protect your building's exterior.
If you are looking for commercial architectural panel system installation, Precision Glass & Glazing is here to offer you a state-of-the-art fabrication shop and the expertise to manage, fabricate, install and maintain your single or multi-story system. We are proud to be the best in the business, offering top quality products, fabrication and installation.